Fall Session 2023 - TBA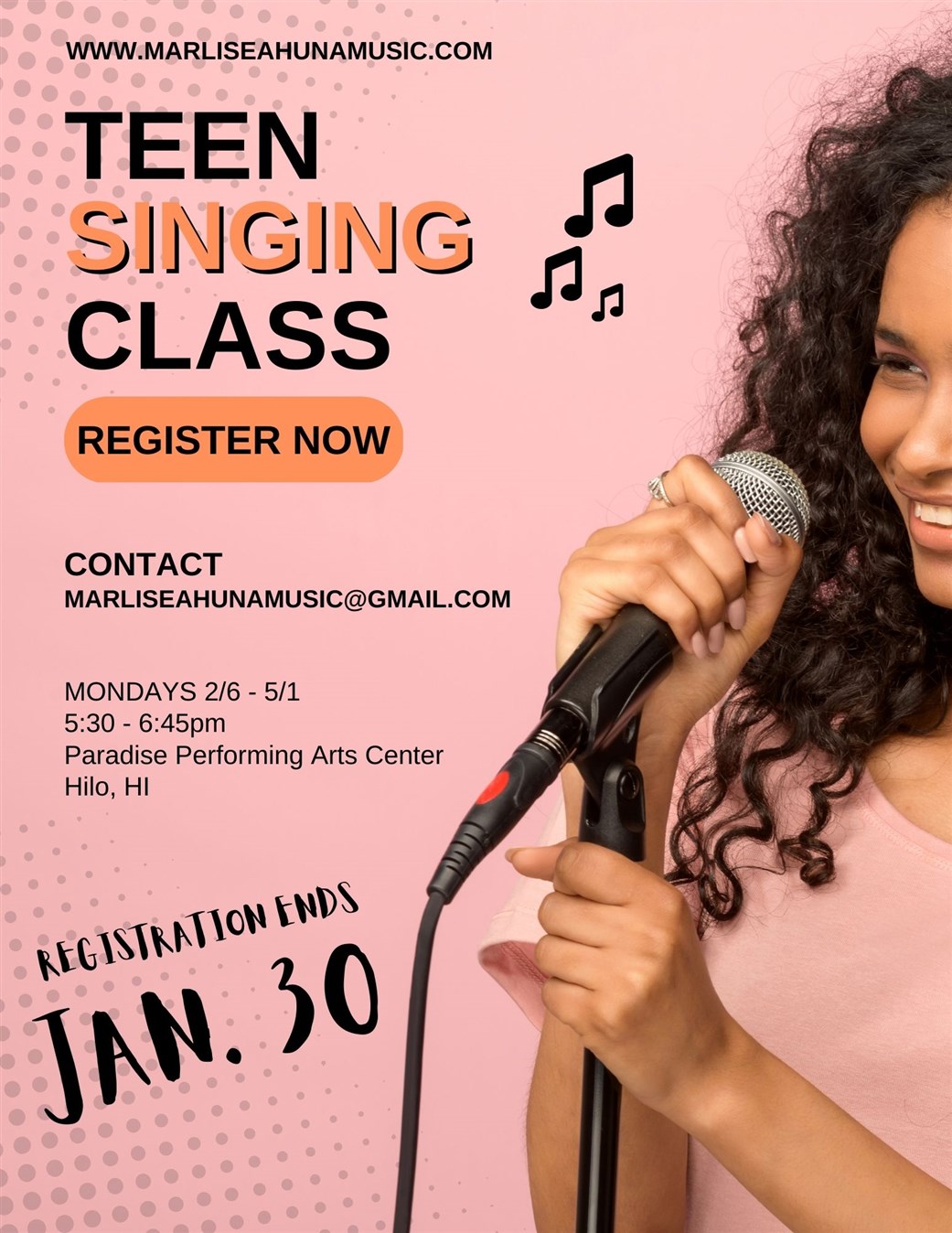 Registration link: https://forms.gle/ T9f5a5JESUk36oXP8

The Teen Singing Class is designed to help singers:
1. Work on ear training skills and learn healthy basic vocal technique.
2. Choose and prepare a solo of their choice (focused mostly on musical theater and pop).
3. Develop performance skills through singing in front of peers and for a large audience.
All singers will have the opportunity to perform their solo at the Studio Showcase Sat. May 6, 3:30pm at the Hawaii Science and Technology Museum (HSTM).
Classes are held Mondays, 5:30pm - 6:45pm
Feb. 6 - May 1, 2023
Total of 12 sessions (No class March 13 - Spring Break)
Location:
Paradise Performing Arts Center

29 Shipman St. #202 Hilo
(Walk up the ramp to enter the building, left down the hallway, then right, and the studio is at the end of the hallway)
Ages 12 - 18
$180 semester fee
$10 material fee (covers sheet music, backing track, and other materials)
Total = $190 due first day of class, cash or check
No refunds after the first day of class
Registration link: https://forms.gle/ T9f5a5JESUk36oXP8